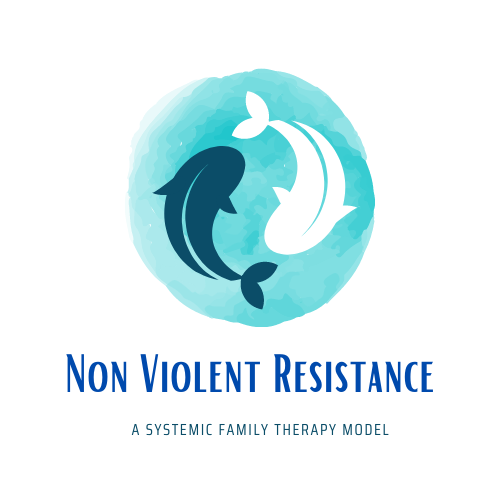 https://courses.pcfttc.com/product-category/continuing-education/
VIRTUAL CE PROGRAM
Wednesday May 19th, 2021 – 9:00am to 1:00pm EST
From Behavior to Presence: Non-Violent Resistance Therapy (NVR)
Presenter: Dr. Peter Jakob & Dan Dulberger
*for full bios see below
About This Course: NVR is a form of systemic family therapy, originally developed to help families respond more effectively to aggressive, violent, harmful, or self-destructive behavior in children. NVR helps clinicians and caregivers recover their diminished sense of agency regarding their young and adult children. This introductory level program will demonstrate how clinicians, can use NVR to help caregivers' access, increase, and capitalize on their presence, regardless of the child's level of participation.
Learning Objectives:
1. Differentiate 'resisting' from 'winning' when facilitating parental presence to change interaction patterns, develop new authority and new autonomy in the family, school, or residential setting.
2. Identify how to generate responsiveness between parent or another caregiver and child.
3. Develop an understanding of how reconciliation is promoted in the facilitation of non-punitive parenting.
4. Develop an understanding of community as a resource for overcoming secrecy and isolation and building a social support network for the family.
Completion Requirements:
Participants must mark attendance, attend entire session, & participate in all activities, to receive CEs and certificate.
Intended Audience:
Mental Health Workers, Human Service Providers, & Supervisors
Instructional Level:
Introductory
CE Credit Hours are available:
3.5 General
Cost:
$100.00 for 3.5 CE credits
*Must attend entire training for CE credits
*Maximum of 200 participants
Refunds/Cancellation:
No refunds are provided 14 days prior to the training.
REGISTRATION LINK:
www.pcfttc.com/trainings
YOU WILL RECEIVE THE ZOOM LINK TO THE WEBINAR THE DAY PRIOR
*There is no known conflict of interest or commercial support for the CE program, presentation, or instructor.
*Please note that all CE programs are recorded.
EMAIL administration@pcfttc.com for additional information regarding training contents and questions.
The Philadelphia Child and Family Therapy Training Center, Inc. maintains responsibility for this program and its content. The Philadelphia Child and Family Therapy Training Center, Inc. is an NBCC-Approved Continuing Education Provider (ACEP™) (ACEP #5206) and may offer NBCC-approved clock hours for events that meet NBCC requirements. The ACEP solely is responsible for all aspects of the program
Peter Jakob, PhD
Peter Jakob lives and practices in the United Kingdom. He has been working in child- and adolescent mental health and in adult mental health systems as a licensed clinical psychologist and systemic family therapist for over 37 years. Much of this work has been undertaken in support of child protection, involving difficulties relating to child sexual and physical abuse or neglect, parents' mental health, drug and alcohol misuse problems, domestic violence, and very serious trauma. These areas of interest led Dr. Jakob to develop service models for effective interagency working in child protection and child in need contexts.
In this capacity, he has introduced Non-Violent Resistance (NVR) to the UK. Dr. Jakob has developed an adaptation of the approach to working with serious trauma in families and unmet needs of children with high ACEs, especially for multi-stressed families, adoptive families, and foster- or residential care environments.
Dan Dulberger
Counselling Therapist, and Family & Marital Therapist
Association of NVR Practice – Accredited Practitioner and Supervisor
Founder and Director:
Center for NVR Therapy and Practice (Canada) & Center for Parental Empowerment (Israel)
Mr. Dan Dulberger specializes in NVR-oriented systemic interventions. He is internationally recognized as an expert in the Non-Violent Resistance approach, as well as in NVR interventions with families of socially withdrawn adolescents and post-adolescents who fail to emerge into adulthood. Together with Haim Omer, he developed an NVR-based intervention model for Adult Entrenched Dependence (AED), and is co-author of the book "Non-emerging Adulthood: Helping parents of adult children with entrenched dependence". Dan is the founder and director of the Center for NVR Therapy and Practice, in Canada, and of the Center for Parental Empowerment in Israel. He teaches in the University of Calgary's Family Therapy Diploma Program.
Mr. Dulberger holds an M.A. degree in Social Psychology from the Tel-Aviv University, is a graduate of the Israeli Institute for Systemic Studies, Family and Personal Change (Shinui), and was personally trained by Haim Omer in the NVR approach. Mr. Dulberger is certified by the American, Israeli and Canadian Associations for Marital and Family Therapy, is an Israel-registered psychologist, and a member of the Association of Counseling Therapy of Alberta. He is accredited as an NVR Practitioner and Supervisor by the UK Association of NVR Practice.
Complaint Procedure
The Philadelphia Child and Family Therapy Training Center, Inc. is fully committed to the American Psychological Association's Ethical Principles of Psychologists and the Approved Continue Education Provider for NBCC Ethics. The Philadelphia Child and Family Therapy Training Center, Inc. will comply with all legal and ethical responsibilities to be nondiscriminatory in promotional activities, CE program content and engagement with participants. The monitoring and assessment of compliance with these standards will be the responsibility of the Director in consultation with the Associate Director, and the designated training faculty for the specific program. The Philadelphia Child and Family Therapy Training Center, Inc. will go to great lengths to assure fair treatment for all participants and attempts to anticipate problems that could arise. Sometimes issues could come to the attention of the organization that require action from leadership, staff, and training faculty.
Conflict of Interest
The Philadelphia Child and Family Therapy Training Center, Inc. is committed to the identification and resolution of potential conflicts of interest in the planning, promotion, delivery, and evaluation of CE programs, as outlined in the APA Ethical Principles of Psychologists and Code of Conduct and the Approved Continue Education Provider for NBCC expectations for sponsorship. All instructors participating in any part of the CE program, from inception to delivery, are required by the Philadelphia Child and Family Therapy Training Center, Inc. to identify, disclose a possible conflict of interest, and recuse themselves. This includes not only the CE program, but also the promotion, advertisement, financial support, and the delivery. A conflict of interest can be defined as an individual's personal, professional, legal, financial, or other interests could reasonably impair their objectivity, competence, or effectiveness as outlined by the American Psychological Association (2019). The Philadelphia Child and Family Therapy Training Center, Inc. requires all CE programs clearly describe promotional activities, any financial support or relationships, that could be a conflict of interest be disclosed. Please contact Jennifer Benjamin, PhD, continuing education program administrator, to report a conflict of interest, or if you have additional questions, 215-242-0949 or adminstration@pcfttc.com
Registration Policy
Registration is a first come, first served basis. The best way to make sure you get into the desired program is to sign up early! Registration must be done online. Programs that require payment will be due at the time of registration.
Program Fee Policy
Online payment is available for all PCFTTC programs. To make an online payment you will have to make an account to use the online store. Once an account is made click on the program listed and add to your cart for checkout (use check out to finalize the purchase). Also, fill in the registration form as completely as possible before moving on to the next step. The next step requires your billing address and the kind of payment being made. Once your registration is completed and you have paid the fee, participants will receive a registration/payment confirmation via email. We recommend that you save these emails.
If required, PCFTTC will accept payment by check or money order. To pay by check or money order please contact administration@pcfttc.com for the payment code to be entered during the registration process. Payments must be received 1 week prior to the program delivery to be eligible for attendance.
Philadelphia Child and Family Therapy Training Center
Re: Program Registration
P.O. Box 4092 , Philadelphia, PA 19118
When you are using checks or money orders as payment, please make them out to Philadelphia Child & Family Therapy Training Center OR PCFTTC
Please Note: If a payment bounces, there will be a $35 fee, and the registrant must pay that amount, in addition to the registration fee for the class. The registrant will not be permitted to return to any PCFTTC programs until all fees are paid in full. If you have further payment questions, please contact Christina Arthin at administration@pcfttc.com
Refunds Policy
Registrants can obtain a refund for trainings up to 14 days prior to the training by contacting Christina Cahill at adminstration@pcfttc.com . Your money will be issued back to you in the form of a check from the administrative office once your request is verified. For registrants looking to cancel within the 2-week period, please see cancelation policy.
Cancellation Policy
If you cancel within 14 days prior to the registration fee will be applied to another program of your choice.
Weather-related Cancellations Policy
Weather related delays and cancellations will be posted on the PCFTTC Facebook page. The decision will be made at 6:00 am on the specific program date.
Special Needs / Accommodations Policy
PCFTTC training spaces, and the building in which we are housed, are ADA accessible. If you are in need of specific accommodations for your program, please make sure to note that on your registration form under the "accommodations" section. With proper notice reasonable accommodations can be made to assure accessibility programming. For specific questions please email Jennifer Benjamin at adminstration@pcfttc.com.